Volvo Custom Orders Nashua, NH
CUSTOM ORDER YOUR NEW VOLVO
PLACE YOUR CUSTOM ORDER AT LOVERING VOLVO CARS NASHUA
CUSTOM ORDER INQUIRY
Lovering Volvo Cars Nashua is committed to helping you get the new Volvo you've always wanted.
While The Lovering Auto Group boasts a large new Volvo inventory in the state of New Hampshire, custom ordering your new Volvo through our Volvo Custom Order Program may be the right option for you.
The Volvo Custom Order Program at Lovering Volvo Cars Nashua ensures that you get your new Volvo just the way you want it.
Our highly knowledgeable Sales Team will walk you through every step in the Volvo Custom Order Program process to ensure it is simple, transparent, and enjoyable.
Thank you for considering Lovering Volvo Cars Nashua as your dealership of choice. We look forward to assisting you with your Volvo Custom Order.
CALL US TODAY AT 866‑962‑3786 TO START YOUR FACTORY CUSTOM ORDER.
---
WHEN YOU CUSTOM ORDER YOUR VOLVO WITH US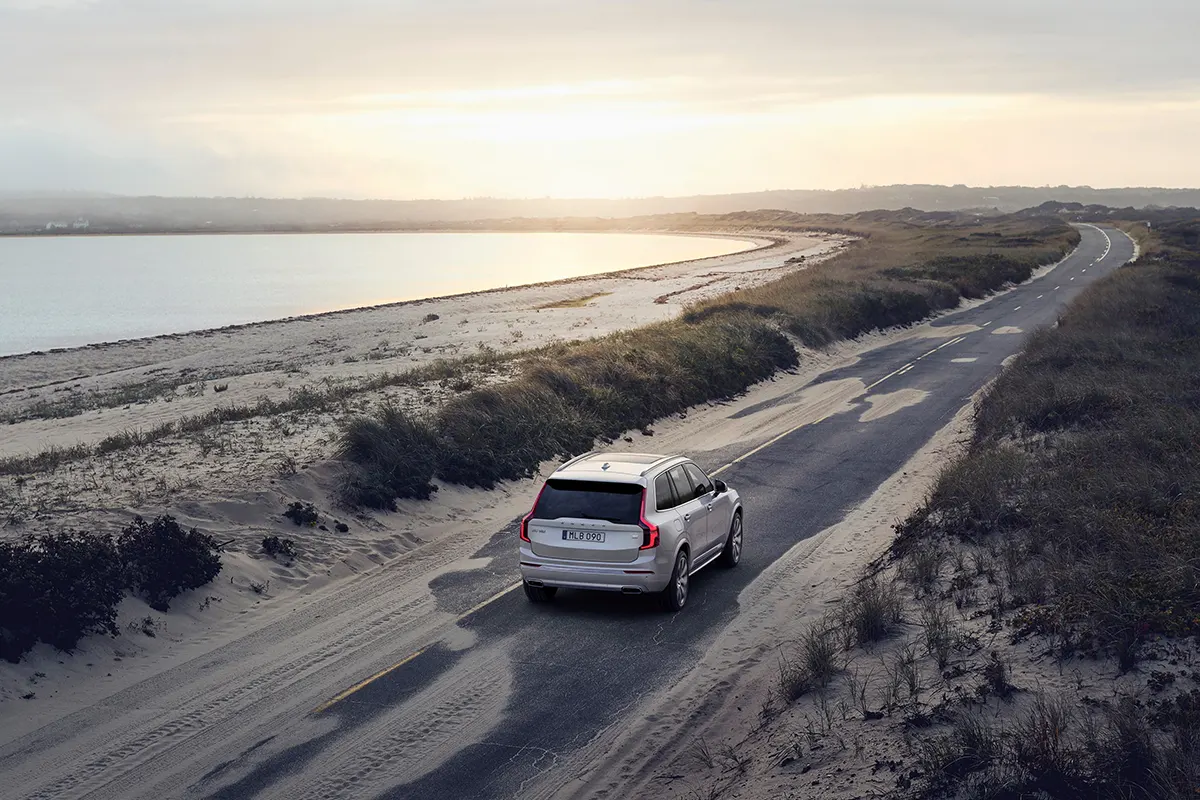 Save time
Enjoy a hassle-free experience and minimize the amount of reach you need to do. Our highly knowledgeable team will answer any and all of your questions before placing your custom Volvo order.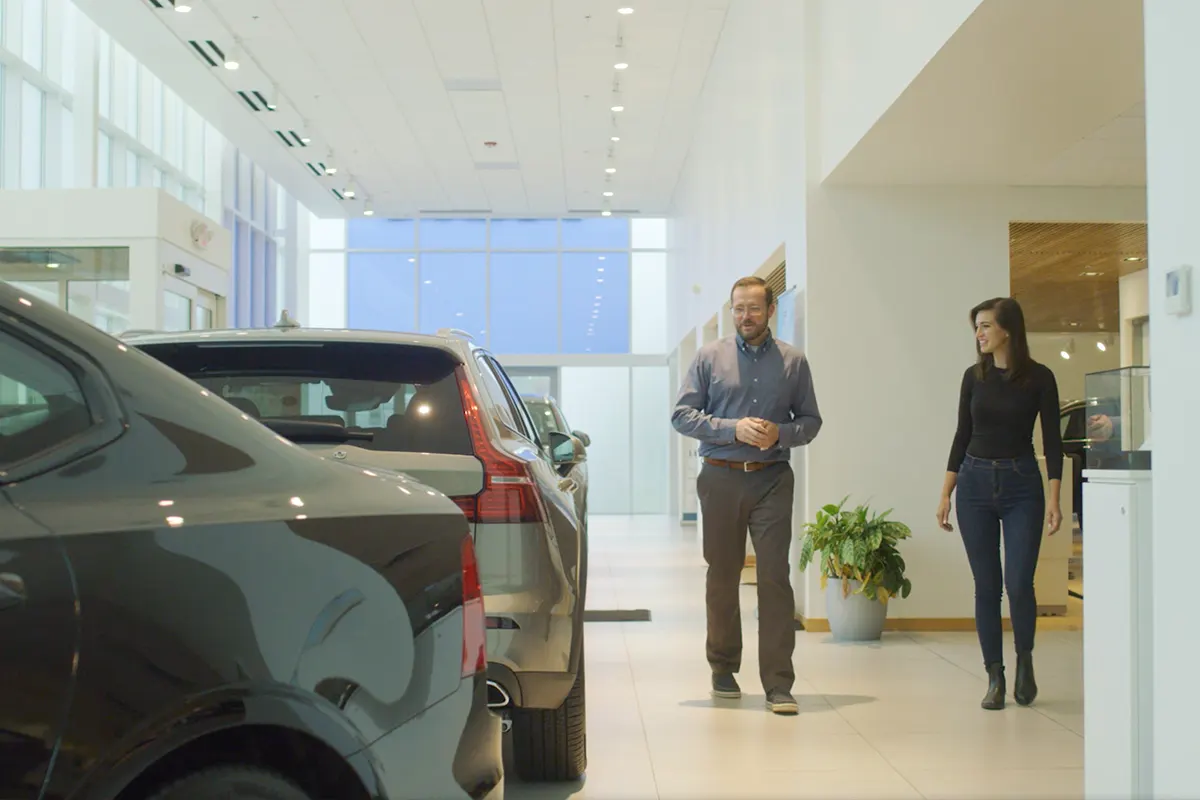 Order with confidence
Work with our highly knowledgeable team to select the exact specifications and equipment you want for your Volvo. This ensures you won't overpay for optional packages you don't need.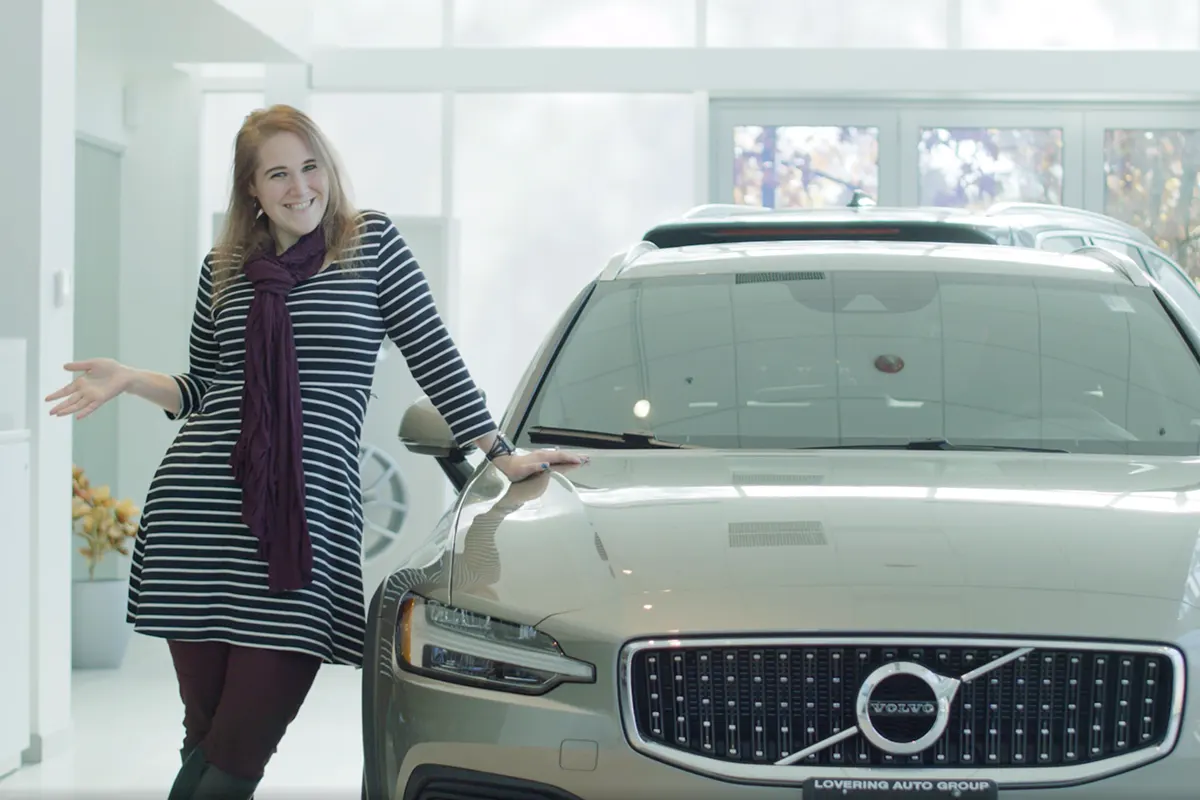 Receive upfront & transparent pricing
A custom order to get the new Volvo you want shouldn't require you to pay a premium. You'll still receive our upfront and transparent pricing as you would with any purchase.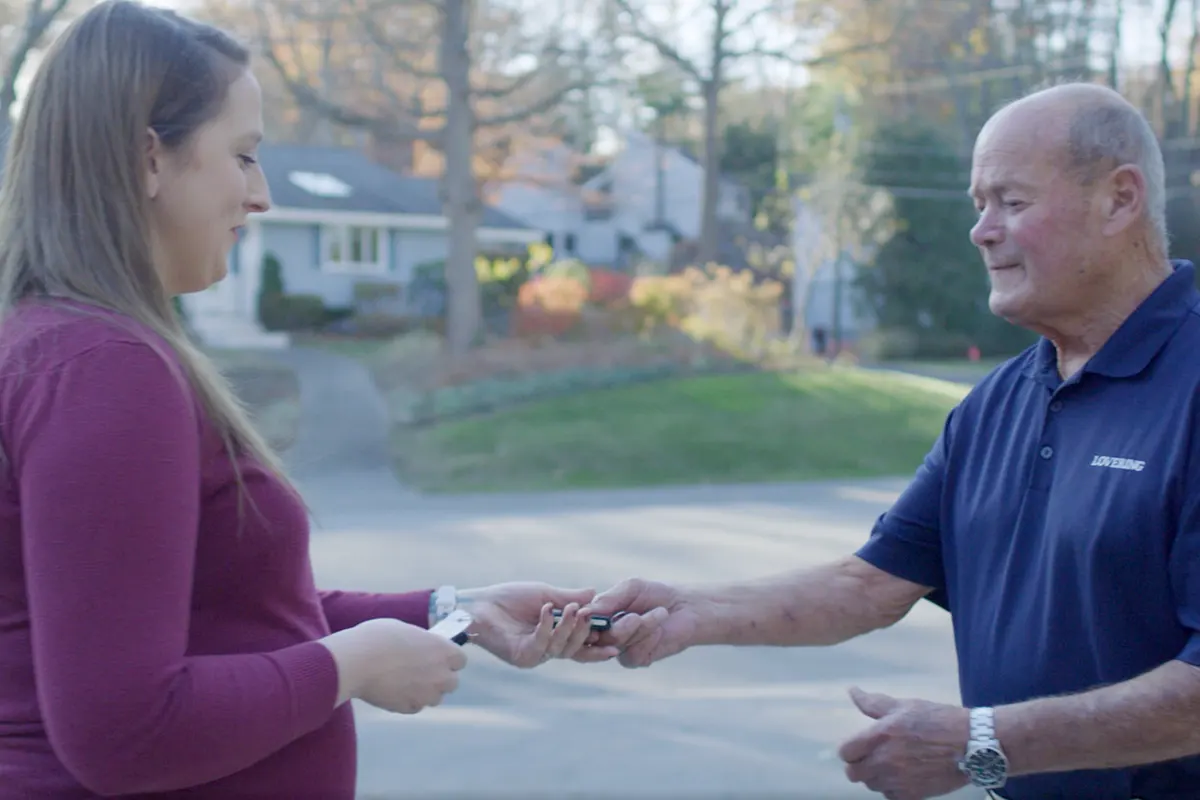 Always stay updated
We will track your Volvo during production and regularly keep you informed of its status and anticipated delivery.
Lovely people focused on customer satisfaction. This dealer out did themselves on representing the Volvo brand with honesty, service, quality,

and grace.
Ellen B. | Google Review
FREQUENTLY ASKED QUESTIONS
How long will it take to receive my custom order new Volvo?
Order times can vary by model, configuration, and other preferences, but please anticipate approximately 12 weeks for your vehicle. When you place your order, our Product Specials will be able to give you a more precise time estimate. Rest assured, Lovering Volvo Cars Nashua will make every effort to expedite your order.
Does Lovering charge extra when I custom order my new Volvo with you?
Lovering Volvo Cars Nashua does NOT charge extra for custom orders. Our Product Specialists are paid the same regardless of the vehicle you choose. We only care about helping you find the best vehicle to meet your needs.
Once my Volvo is ordered, how can I track it?
Our Product Specials will be extremely proactive and keep you updated every step of the way in the process.
Will I qualify for any incentives when I custom order my Volvo?
You'll be eligible for any and all qualifying incentives at the time when your custom order Volvo arrives and is ready for your inspection and purchase. Our team is committed to helping you capture any and all available offers to ensure you receive the best deal possible.

At Lovering, it's our goal to make buying a car fun again. This starts with being transparent and straight forward from the very beginning in order to make the process as easy and enjoyable as possible.
Real Ownership Perks
With the Lovering Service Advantage, the perks lasts long after you purchase.
Complimentary Car Wash w/

Every Service

Complimentary Shuttle Rides
Complimentary Loaner

Vehicles Available*
Shop New Inventory
Shop Pre-Owned
*Loaner vehicles are available on a first-come, first-service basis. Please let your Service Advisor know you are interested in utilizing a loaner when scheduling an appointment. While loaners are complimentary, we ask that you return the vehicle with the same amount of gas you left the service center with, or pay a $10 gas fee.
**Full list of Vehicle categories that do not qualify for the Lovering Guarantee: 1. Vehicle was a fleet purchase or fleet lease. 2. Vehicle was used for livery, taxi or delivery services. 3. The customer has previously returned a vehicle under the Lovering 3 Day Money Back or Day or 1,500 mile Trade In Guarantee within the past 12 months. 4. Vehicle was acquired in exchange for an eligible pre-owned vehicle under the Lovering 3 Day Money Back or 30 Day or 1,500 Mile Trade in Guarantee. 5. Vehicle is over 100,000 miles, is over seven (7) years old, or Sold As-Is. 6. Once the vehicle is registered, the 3 Day Money Back Guarantee does not apply. Paint & Fabric, and Tire & Wheel package: Vehicles with over 100,000 miles, is over seven (7) years old, or Sold As-Is do not qualify for Paint & Fabric or Tire & Wheel protection.
INTRODUCING
VOLVO VALET
FREE SERVICE PICKUP AND DELIVERY
Lovering Volvo Cars Nashua is excited to bring to you the latest in luxury service. Use the Volvo Valet App to schedule your Volvo for service. We will pick up your vehicle, deliver it when service is complete, and provide a loaner vehicle if required. Think of this like "UBER Eats" or "Grub Hub" for servicing your Volvo.
Schedule Service
WORKOUT WHILE YOU WAIT
Here at the Lovering Auto Group, we are always trying to make life better, one small change at a time.We believe part of a better life includes good health and physical wellness.
It's why Lovering Volvo Cars Nashua is extremely proud to offer a dedicated Fitness Center as part of our dealership facilities and amenities.
So, the next time you're at our dealership for any period of time, we highly encourage you to make use of our Fitness Center and workout while you wait!
LEARN MORE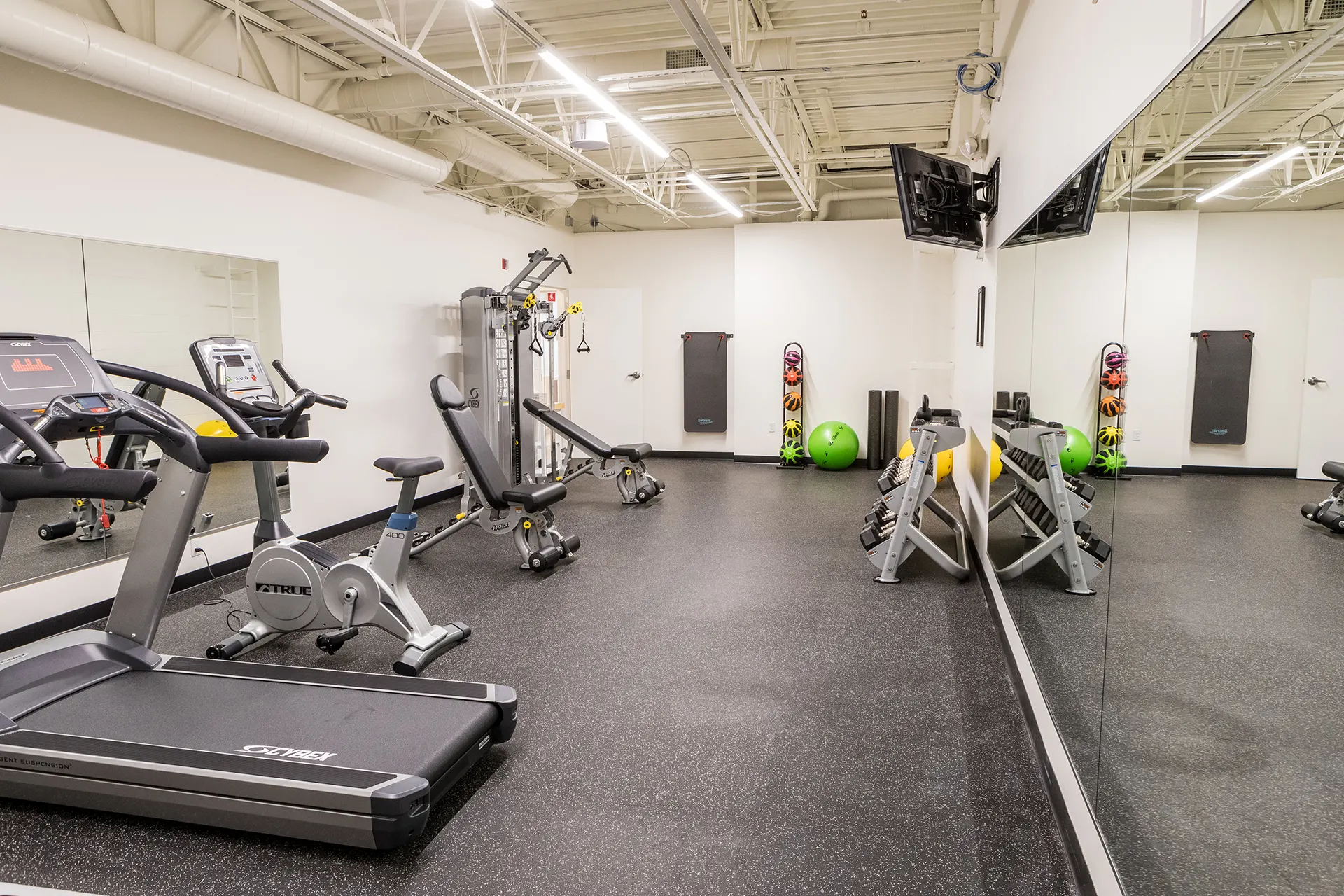 How can we help?
* Indicates a required field