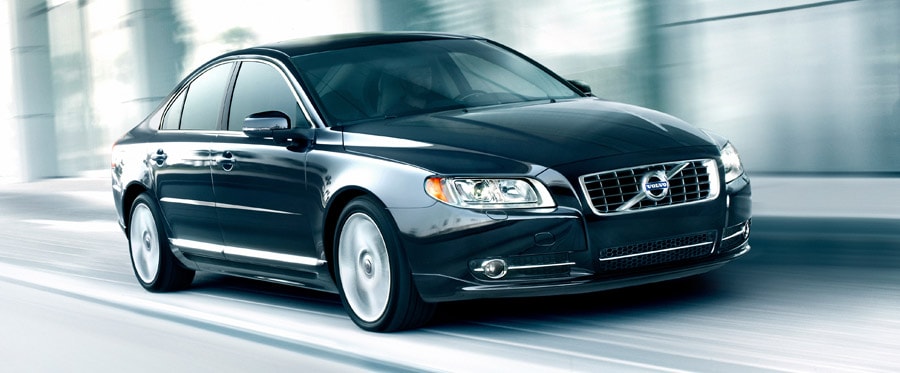 Looking for a
quality car at a fraction of the price
? Lovering Volvo Cars Nashua has a great selection of Certified by Volvo cars in stock today. Every one of these great vehicles comes with a CARFAX vehicle history report, full certified inspection, and warranty. Feel peace of mind when you buy a Certified by Volvo Car.
The renowned Certified by Volvo Pre-Owned Program is so successful that it's been ranked number one in the Premium segment by IntelliChoice every year for the past few years (2008 - 2017)! In addition, we've been in the top three every year since 2001. Every Certified by Volvo vehicle must meet strict eligibility criteria and then pass a rigorous Certified inspection that covers more than 130 points. And, it's completely covered by a best-in-class 7-year/100,000-mile warranty.
With a Certified by Volvo from Lovering Volvo Cars Nashua, you'll get all the benefits of ownership - from beautiful Scandinavian design to class-leading safety technology to premium features - all at a price you can afford.
Best of all, you can choose to certify any pre-owned Volvo we sell as long as it is eligible under the criteria below.
Top 10 Reasons to Make It Yours Today:

7-year/100,000-mile exclusionary CPO warranty*:
The Volvo factory-backed CPO warranty fully covers every part not specifically excluded, including the replacement or repair of thousands of components, systems, and operations. This coverage is also extendable - see #10.
No deductible for CPO warranty visits:
That's right - you won't pay a dime for service visits covered by the CPO warranty.
Certified by Volvo Comprehensive Inspection:
On each vehicle, we thoroughly examine more than 130 different points and repair or replace components as needed. We check the exterior and powertrain, and we even do a road test.
Volvo On Call Roadside Assistance:
For even greater peace of mind, Volvo On Call offers these benefits for the length of the CPO warranty: free emergency roadside and towing service 24/7/365, trip routing map services, $5,000 car theft protection award, discounted car rental rates, and trip interruption coverage for a breakdown or traffic accident related to the CPO warranty that occurs more than 150 miles from home.
CARFAX Vehicle History Report with Buyback Guarantee:
The CARFAX Buyback Guarantee protects you from unknowingly buying a used car with DMV-reported incident (salvage, fire, flood damage, odometer problems or lemon history). CARFAX agrees to buy back the vehicle if the CARFAX Report originally stated that the vehicle had no Branded Title, but a Branded Title actually exists.

Volvo Genuine Service:

To keep your Volvo performing smoothly long after other cars would have given up, we offer factory-trained technicians (including mobile technicians at participating retailers), expert inspection/evaluation, fixing the car right the first time, Volvo diagnostic equipment and special tools, and genuine Volvo parts carrying a 12-month warranty.
Strict Eligibility Rules:
It takes a special kind of Volvo to even be eligible for our CPO Program: it must be the current model year or no more than 6 years old (e.g., in 2015, eligible model years are 2009 - 2014, plus our MY15 and MY15.5 vehicles), its mileage must be 80,000 miles or fewer, it must have a "clean" CARFAX Vehicle History Report, and it must be reconditioned to meet all Volvo Certified Comprehensive Inspection standards.
Fully Transferable:

Once a Volvo is Certified, this designation stays with the vehicle. The Volvo CPO warranty and Volvo On Call Roadside Assistance coverage are fully transferable to a new owner at no charge for the life of the warranty.
Award-Winning Value:

The Certified by Volvo Pre-Owned Program has been ranked number one in the Premium segment by IntelliChoice, a leading automotive research company, every year from 2008 - 2017, and we've been in the top three every year since 2001.
Extendable Coverage:
You can opt for extended protection for your Certified by Volvo vehicle, which covers your vehicle for 8 years and up to 125,000 miles through the Volvo Increased Protection Plan. This is available to owners of Certified by Volvo Pre-Owned vehicles with one month and 1,000 miles of the Certified by Volvo Pre-Owned warranty remaining. Contact us for complete details.



* Calculated from the in-service date and zero miles.** A "problem title" is a passenger motor vehicle ownership document issued by any of the 50 states of the U.S. (or the District of Columbia) that bears words or symbols signifying that the vehicle was: junked or salvaged; rebuilt or reconstructed; flood damaged; disclosed as damaged; bought back by its manufacturer; odometer exceeds mechanical limits; odometer was not actual mileage; or any other symbol or word signifying a similar problem.