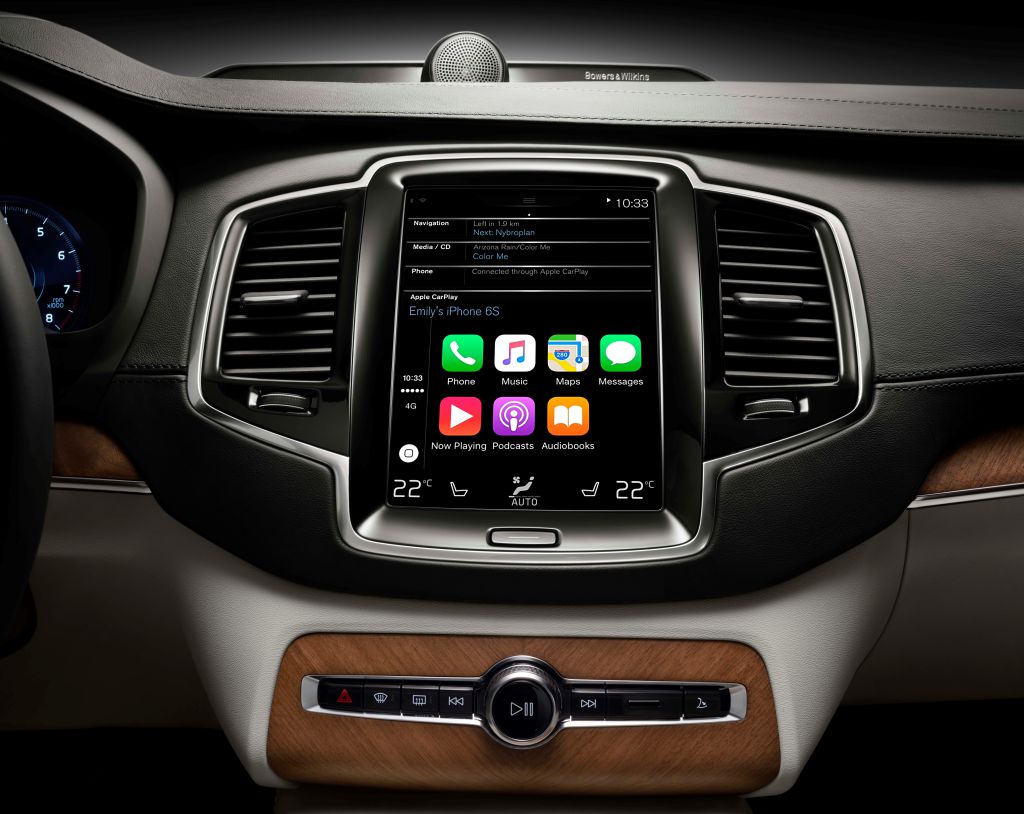 We have some very exciting news! As if the new 2016 XC90 user interface is not exciting enough as it is, Volvo has now introduced Apple CarPlay. The Volvo XC90 is the first model in the Volvo line-up in the United States to introduce this technology.
In the name of safety, Volvo and Apple CarPlay got to work together. With Apple CarPlay, drivers will never have to look down at their phones. Anything that you'd need from your phone while you're driving, you can now enjoy from the large touch-screen presented in new Volvo cars. As mentioned, the new 2016 XC90 has this technology, and the S90 will be the next vehicle to see the enhancement.
Apple CarPlay gives drivers the capability of getting directions through their Apple Maps, making phone calls, sending and receiving text messages, and listening to music. It all begins by simply plugging your phone into the XC90's USB port, and then a portion of the Sensus touchscreen will convert over to the Apple display.
The benefit to the new system only taking up a portion of the Sensus touchscreen is that drivers can still use their Volvo infotainment menus. The driver won't have to back out of multiple menus in order to get to their temperature control screen, for example.
If you are a current XC90 owner and took delivery of your new vehicle before November 23, 2015, the software update is free, and it will only take about 1 hour of time. If the vehicle was purchased after November 23, 2015 then it will cost $300 for the update.
As a final note, if you are an Android user, do not be discouraged. Volvo and Google are working on the Android version of this program. It is set to arrive in Volvo products sometime in 2016. We anticipate the layout to be very similar to that of CarPlay.
If you have any questions or concerns regarding Apple CarPlay in your Volvo, please give us a call at 603-689-1851, or visit us at our store location in Nashua, New Hampshire!